I've been inspired by some sketches recently. Here are a few LO's I've made this week.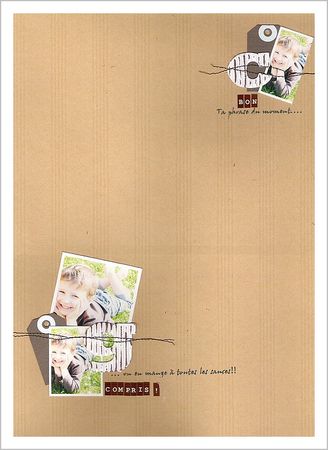 So I lifted it for my LO on Thanksgiving:
And here's my take on the first sketch:
OK, confession time. I just reread my journaling and realized that I put my sister's wedding date (our year, but just the wrong day). Yikes! Don't tell my husband. (What the heck is wrong with me???)
Journaling reads: I will always be your baby girl. I may have grown up and fallen in love, but I will always be your baby girl. The one who clutched tightly to your waist on moped rides. The one who cried hysterically when you got pulled over for speeding. The one who delighted in the games of Trot Trot to Boston and Knock on the Door. The one who stood on the toes of your shoes as you walked around. The one who learned so much from you. I'm still learning from you. And I'm still your baby girl.
And here's one more take on the sketch above.
Took some liberties here, but that's what sketches are all about, right?
Most of this page was created with a Stampin' Up! kits (forgot the name, but I'm sure it's retired)
Jouraling reads:
To the outside world we grow old. But not to brothers and sisters. We know each other as we always were. We know each others hearts. We live outside the touch of time. ~Clara Ortega
Isn't that a beautiful and true quote?
There you have it. What have you created this week? I'd love to know (b/c I'm nosey like that!).