There's a rip-roaring sketch crop going on over at Scrapbook Heaven, the last big bash of the summer of twenty-10. And I have been having a great time scrapping the weekend away. Here's a look at what I've done so far. With 12 LO sketches and 2 bonus card sketches, there's plenty to keep you busy!
First, here's the sketch and LO I prepared for the crop:
All the patterned paper on this is from the August Petite Kit (oops just checked and it's sold out, sorry!)
And here's what I did with some of the sketches from the crop:
Took Haydee's single page sketch with a rockin' photo collage
and turned it into this double-pager:
Used this pretty little sketch by Lee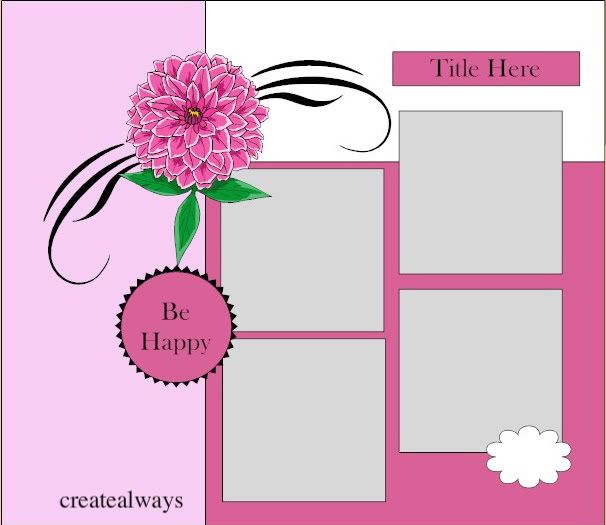 to make this page from long ago (that little guy is now 9 years old :sigh:)
again made with product from the August Petite Kit, which is, so sadly for you, gonzo!
I created a few bonus sketches for the crop, so figured I had better use one
to scrap these old photos (are you seeing a theme here? I desperately need to print some photos, so I'm scrapping with my pics from the good ole days of film)
Swooning over this Echo Park paper from Crystal Wilkerson. Love, love, love it!
And finally, used this fab sketch by Jules
to put together this page.
I spent about 30 minutes making that ginormous flower with Tim Holtz's Tattered Florals Sizzix die. Loved how it turned out, but not thrilled with it on my LO. Here's a close up:
I will definitely be making lots more of these with some prettier papers (think hues of pink, purple, red, orange). Also want to try some of these amazing ones by Jules (check out her other tutes--pretty stuff!)
Well, that's all I have for now. There's another LO sitting on my table nearly finished, and I'm sure I'll have many more before the week is over. Thanks for looking! And if you want to play along with the crop, and have a chance to win some great prizes, check out all the deets.